Our technology solutions deliver real business outcomes
What's Happening with the Agile Networks Team?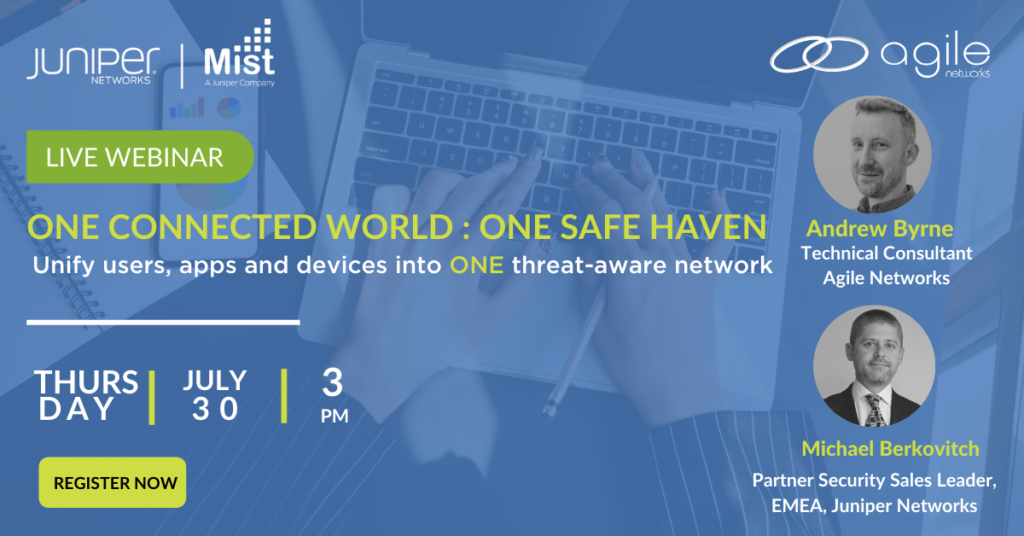 corporate
Organisations need to unify their cybersecurity strategy to protect mission-critical digital assets in a post-Covid world. That's the message that Agile Networks and its partner, Juniper Networks will take to public and private organisations, as they launch the next in their series of technical webinars.
Read More »
Request a Personal Consultation