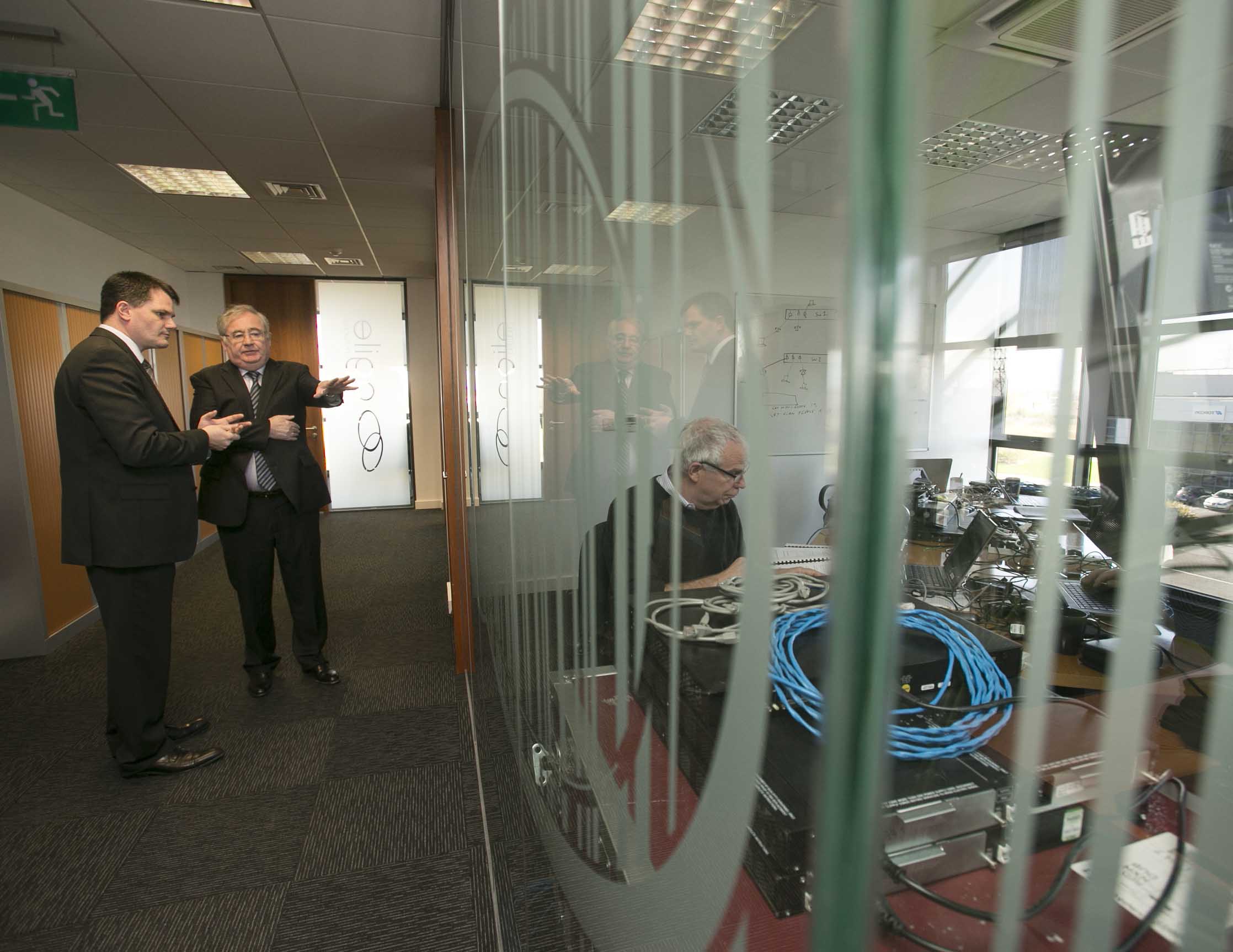 Regulation is increasing on companies to comply with security standards put in place to ensure that all organisations are protecting themselves against security threats. Traditionally this covered information such as credit card data but increasing any firm keeping or passing of sensitive information must comply with relevant security standards set by external authorities.
In a competitive business environment non-compliance and a resulting attack can cost an organisation both time and money. However, compliance for many organisations can become overwhelming, with the various regulations regarding the security and protection of a network hard to clearly understand and comply with.
We work with our clients to share our expertise and undertake audits to confirm whether a firm is following the rules and regulations applicable to an activity or practice prescribed by an external agency or authority. Agile provides assurance and advisory services in a range of compliance areas including IT governance assistance and support, PCI DSS / Cobit / ITIL / NIST / ISO standards, financial regulators and internal audits.
Today's mobile computing environment has redefined the way business is done -users bring and use their own devices and IT is expected to provide access transparently, securely, wired or wirelessly, at any campus or branch location in the enterprise, and from any external location as well.
The BYOD phenomenon means networks have to allow access to a rapidly growing number of employees, partners, customers, patrons, and even casual visitors. Networks must have strong and flexible identity management systems to ensure appropriate access. At the same time they have to protect business critical applications, intellectual property, and comply with increasing regulations.
Our secure access solutions provide users role-appropriate access to corporate applications on both managed and unmanaged devices, while ensuring that these devices meet corporate guidelines during the entire network session. Benefits include high performance access for remote employees, improved productivity by enabling 24×7 access to the corporate network, and ease of maintenance and administration through secure appliances and a centralized security view.
Core networks must be designed for non-stop use in mission critical ways, with simplified operation, multiple levels of redundancy, and no single point of failure. All of this has to be provided with enhanced levels of performance that support wide and responsive distribution of applications, ranging from simple order entry and account management, to VoIP telephony and interactive video training programs.
Agile Networks build secure core networks working with the best partners in our industry. It starts with qualifying the device, then provisioning and authenticating the user, and enforcing security policies at the user and application level. At the core we design the network to enforce policies correctly, designed in a resilient and redundant fashion to ensure maximum uptime. Most of our customers are completely network dependent so security is not an optional extra, and nor should it be.
Enterprises face a host of network security challenges that didn't even exist as recently as three years ago. Hackers are increasingly deploying application-layer DDoS attacks aimed directly at the perimeter of enterprise networks. These attacks move slower and use less bandwidth than flooding attacks, making them harder to detect. They're also more specific in nature; application-layer attacks target existing stateful security infrastructure, such as firewalls and Intrusion Prevention Systems (IPS), and can be used to shut down a particular website or Web service such as email.
Other critical challenges facing enterprises include advanced and insider threats. Advanced threats typically infiltrate networks by targeting a company's employees through email and social engineering techniques. Persistent and stealthy, these threats are designed to look like legitimate traffic and often go undetected by firewalls and IPS.
Agile offer comprehensive solutions that ensure your network availability, analyze your network security in real time and provide actionable intelligence that enables your company to proactively strengthen and protect its network operations. This allows you to spend more time conducting crucial business, and less time resolving the adverse consequences of successful DDOS attacks.
Firewalls are a key part of a networks security infrastructure, forming the crucial first line of defence in protecting your organisations important information against unwanted malicious threats, from outside of the network. Defending the organisation against security breaches whilst at the same time allowing the right access to business systems means that finding the right balance is essential.
The challenge of maintaining firewall security against ever present threats has become a headache for many organisations, with vast numbers looking for increasingly more cost effective, continuous and resource prudent solutions. The management of Firewalls across many sites can be a further drain on resources which could be better utilised elsewhere.
Agile's managed firewall service takes these complex problems out of your hands, delivering lower start-up and operating costs and better scalability. Our solutions are built to meet individual business and security requirements and we can provide, configure, monitor, manage, maintain and support a new firewall environment, or provide a cost effective management for an existing solution.