Irish-owned Agile Networks has won the award for Vertical Market Reseller of the Year at the Annual Tech Excellence Awards, retaining the title they first won in 2014.
The company, which is Ireland's biggest independent network integrator, received a record number of nominations at this year's awards, having clinched the 'Best Start-Up' category in 2013.
The Awards were adjudicated by six industry experts: Eoin O'Driscoll (Forfas), Dr Jim Mountjoy (Euristix), Tom McCarthy (HelmAG), Peter McManamon (Parthus Technologies), Dr Seán Baker (IONA Technologies), and Karl Flannery (Storm Technology).
Speaking at the ceremony, Darragh Richardson, the Managing Director of Agile Networks, said the award was a "badge of honour" for the Dublin company. He said: "We pride ourselves on being the best in class specialist in our industry, with an unrelenting focus on customising IT networks to specific client needs. Winning this industry award from our peers, for the second year in a row, recognises our efforts and our achievements and validates this vertical market approach."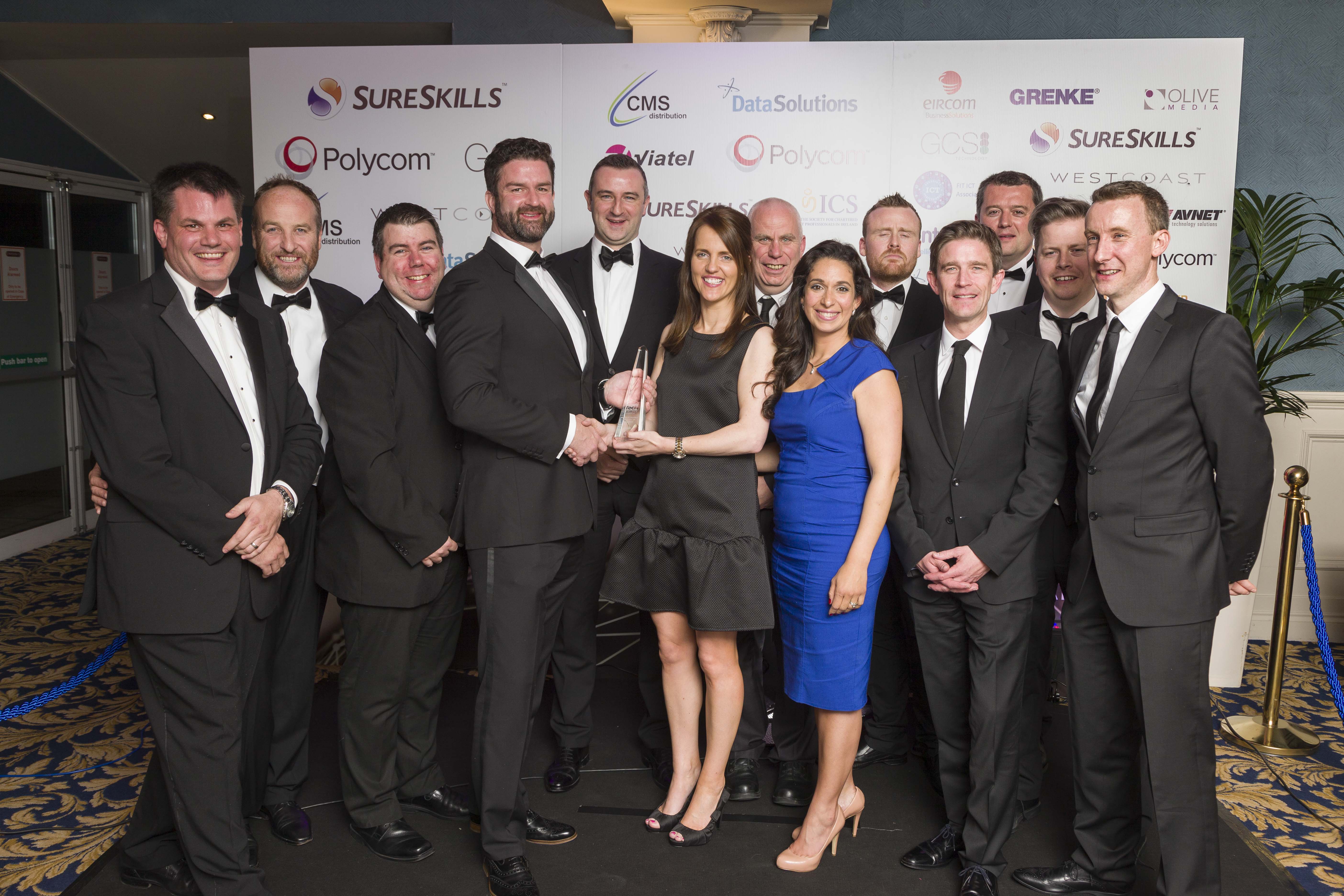 The Agile team after accepting the award.
Agile Networks was also nominated in two other categories this year: IT Project of the Year and Company of the Year. Also recognised at this year's Tech Excellence Awards were Viatel for company of the year, Justin Keatinge of Version 1 for person of the year, and Prospr in the rising star category.
Eoin O'Driscoll, chairman of the Tech Excellence Awards judging committee and chairman of the Tyndall National Institute, said: "The evidence of top class talented individuals and companies that can compete on any world stage is so encouraging. Recognising their excellence is so important to help them continue to flourish and keep Ireland ahead of other jurisdictions. The Tech Excellence Awards has shown yet again that Ireland is investing in its talent and in its IT Infrastructure. The technology sector in Ireland is showing leadership and marketing prowess and increasing its reputation globally."
Billy Huggard, operations director of Tech Excellence Awards organiser, Mediateam, said: "The quality and number of entries have raised the benchmark yet again. The evidence of best business practice with deep technical know-how was abundant in the entries this year. I can't stress enough our gratitude and thanks to our sponsors, new and old, for their participation is so important to the continued success of this exclusive annual get together."